The Mystery Blogger Award was created by Okoto @ OkotoEnigmasBlog to help bring awareness to blogs that you might not have discovered yet. (A big "Yay!" for creating a friendly and supportive community of bloggers!)
---
The Rules
Put the award logo/image on your blog.
List the rules.
Thank whoever nominated you and provide a link to their blog.
Mention the creator of the award and provide a link as well.
Tell your readers 3 things about yourself.
Nominate some amazing blogs!
Notify your nominees by commenting on their blog.
Ask your nominees any 5 questions of your choice — with at least one weird or funny question (specify).
Share a link to your best post(s).
---
First things first …
A humongous "thank-you!" to Emer @ A Little Haze Book Blog for the nomination! 🙂 You're amazing! — and I happily accept the tag!
---
Three things about me:
1. I spent 12 years as a highland dancer, and was an instructor for 3 years

If I absolutely had to, I'm pretty sure I could still do this …
2. I despise cooking.

… and, no, it's not because I'm bad at it. (I make an amazing clam chowder!) For me, cooking is nothing more than a time-sucking chore … it's not fun, or relaxing, or intrinsically motivating. I'm 100% rooting for the day that the Health Canada approves a nutritionally-complete meal supplement.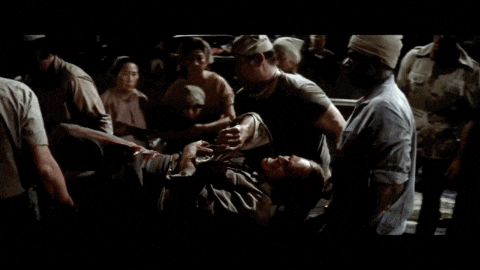 … or maybe not.
3. I have aphantasia.

I just discovered this. And it has blown. my. mind.
---
Questions from Emer:
1. If you could interview one author, living or dead, for your blog who would you choose and why?
Hmm … Though I have authors that I more/less enjoy, I'm not hugely invested in learning about them or their process (see #2, below). So, off the top of my head, I can't think of anyone that would be a OMG I MUST SPEAK WITH THEM interview.
However, one of my ancestors was a writer …
… very dapper, no? (Zero resemblance.)
So, of course (!) it would be cool to sit down with him and chat theatre, legacy, and how his descendants wound up in the god-forsaken frozen Canadian prairies.
2. Are there any authors whose books you refuse to read due to their personal viewpoints or similar?
Because of their personal viewpoints? Nope. I don't follow the personal lives of authors, celebrities, politicians, etc., so unless the person does something national-news-worthy, I really have no idea what their individual philosophies are.
That said, there are authors I avoid because of the content of their books. For example, after the "ew" experience of The Dresden Files, I've sworn off Jim Butcher. I also refuse to read any more Brené Brown: Braving the Wilderness was absolute claptrap, and probably detrimental to my mental health.
Otherwise, I think exposure to varying perspectives is a really important part of intellectual growth and freedom, so — especially in my academic work — I try to read broadly and diversely.
3. Are there any books out there that you feel are over-hyped and perhaps not deserving of the praise they receive?
So many! Including books/series that I adore, like A Court of Thorns and Roses. (One word: Rhys! … though, I'll be the first to admit that it's not literature that will go down in history as a paradigm-changing series.)
But, let's pick on books that I don't like.
Definitely my most recent DNF, The Cruel Prince by Holly Black. I've seen this book absolutely everywhere, and just cannot understand people's attraction to it.
Another DNF: Fangirl by Rainbow Rowell. I found the characters and plot horrible, and the representation of university life severely misguided. (I've been a post-secondary student for 14 years across 5 institutions … I know the way campuses work.)
Milk and Honey by Rupi Kaur. I like poetry, and I love the fact that a Canadian author made such big waves. But, jeez. It's a collection of cliché axioms – not poetry.
4. What has been the most rewarding thing about blogging in your life?
Besides meeting all you wonderful folks?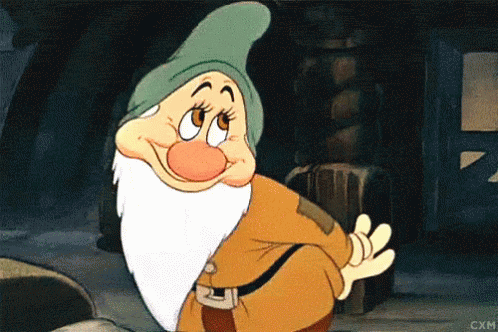 Definitely the opportunity to think about / process my book reading experience. Books constitute a huge part of my life, but I never really took the opportunity to think about why I love them — or what about a story I truly enjoy. I've become a more critical and thoughtful reader.
5. If you could choose to be a mythological / fantastical creature for a day what would you choose to be and why? (E.g. vampire, mer-creature, centaur, faerie etc.)
HIGH LADY OF THE NIGHT COURT! … and … well … do you have to ask? (See #3)
Or a dragon. Hoards are cool.
---
My Favourite Posts:
I'm quite fond of my four-book review of Jackaby … I might start following this format for other series reviews!
---
Tag! You're it!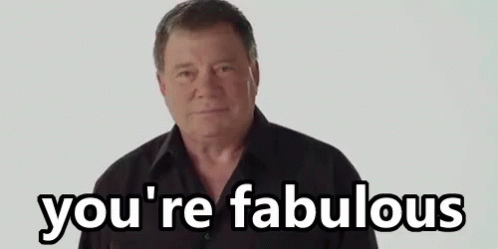 Of course, it's 100% OK if tags aren't your cup of tea! No pressure!
---
My questions:
1. How do you organize your books at home? By colour? Genre? Alphabetically? Date purchased/read?
2. If you had to limit your at-home library to 10 books — ONLY 10 books! — which 10 would you choose? (Don't worry! You still have access to your local library!)
3. What is the first book that you remember reading?
4. As someone with aphantasia, my reading experience is primarily auditory … I "hear" myself reading, but don't see any mental pictures. What's your experience like when you read? Do you see images? Do you hear the characters? Do you get a certain body sensation (like a fluttering in your stomach) when certain things happen?
5. My silly question … If you could eat books like food, what would your favourite book taste like?